At Rockford, community impact is at the heart of everything we do. Our team had the honor to realize a vision that was driven by revitalization and input from the Roosevelt Park neighborhood.
Along with Grand Rapids Public Schools, neighbors and eight partner agencies, our team developed a solution to expand the existing Southwest Community Campus Elementary Spanish/English dual-immersion program. This new school enables current students (of which 80% are bilingual) to continue the program throughout middle and high school, in lieu of moving outside the district.
The new LEED-certified, 4-story building houses seventh through ninth grades, and will grow each year until 12th grade. It features classrooms along with science, music, art and computer labs, with the gymnasium and kitchen available for community use. The third floor "Knowledge Center" boasts expansive views of downtown Grand Rapids and is used for collaboration. Use of daylight is abundant throughout and the building's warm color schemes and entryway mural were designed with input from community.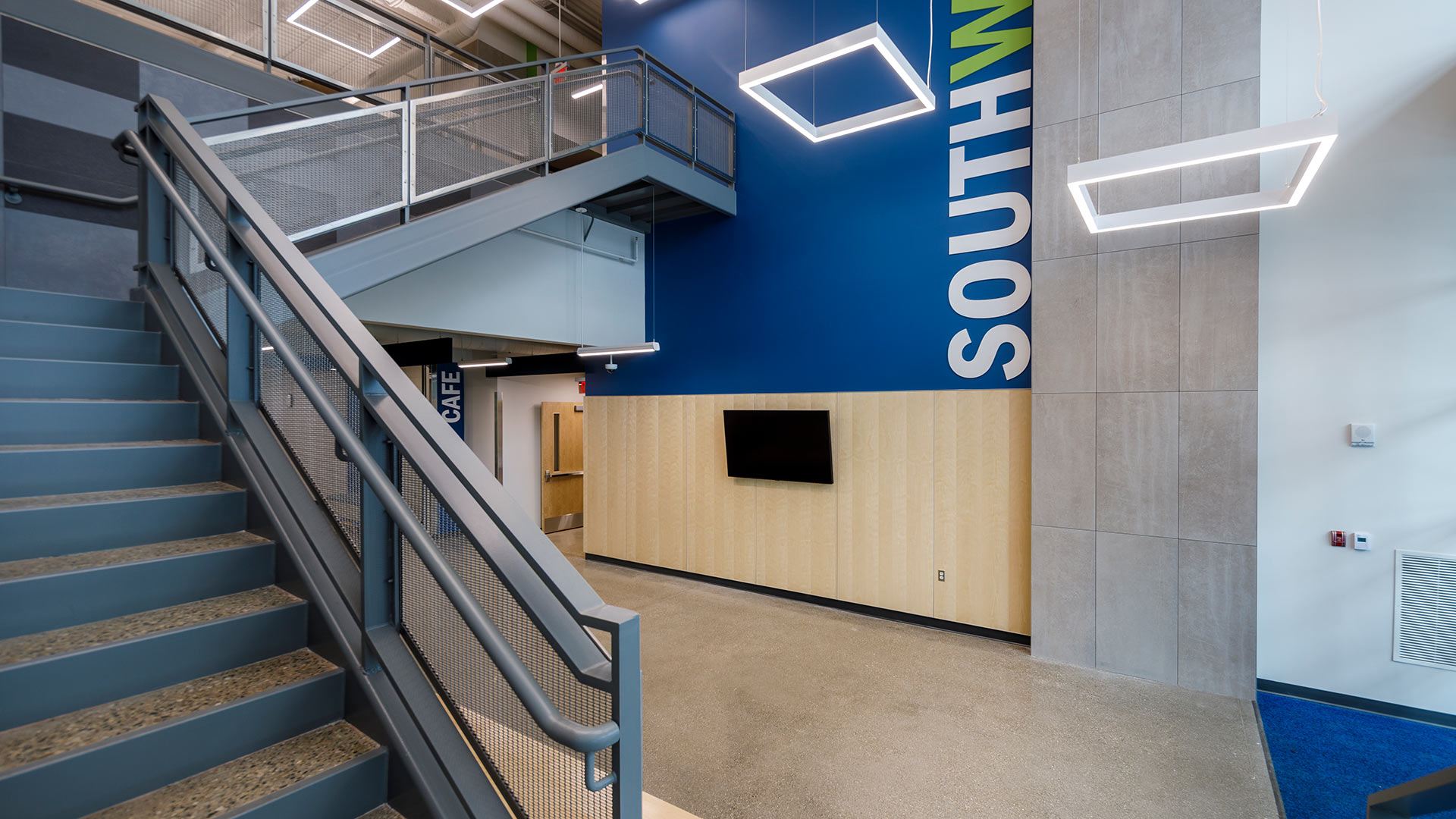 The result is a building that reflects the cultural richness of the neighborhood, expands bi-lingual and bi-cultural opportunities for students, and stands as a community anchor to Plaza Roosevelt.