Rockford Construction respects and values the characteristics, talents and perspectives that make each person unique. By bringing diverse people together in an
inclusive

manner, we can better innovate and solve the problems that face our world. We are committed to creating and fostering a team, partners and strategies that reflect this purpose.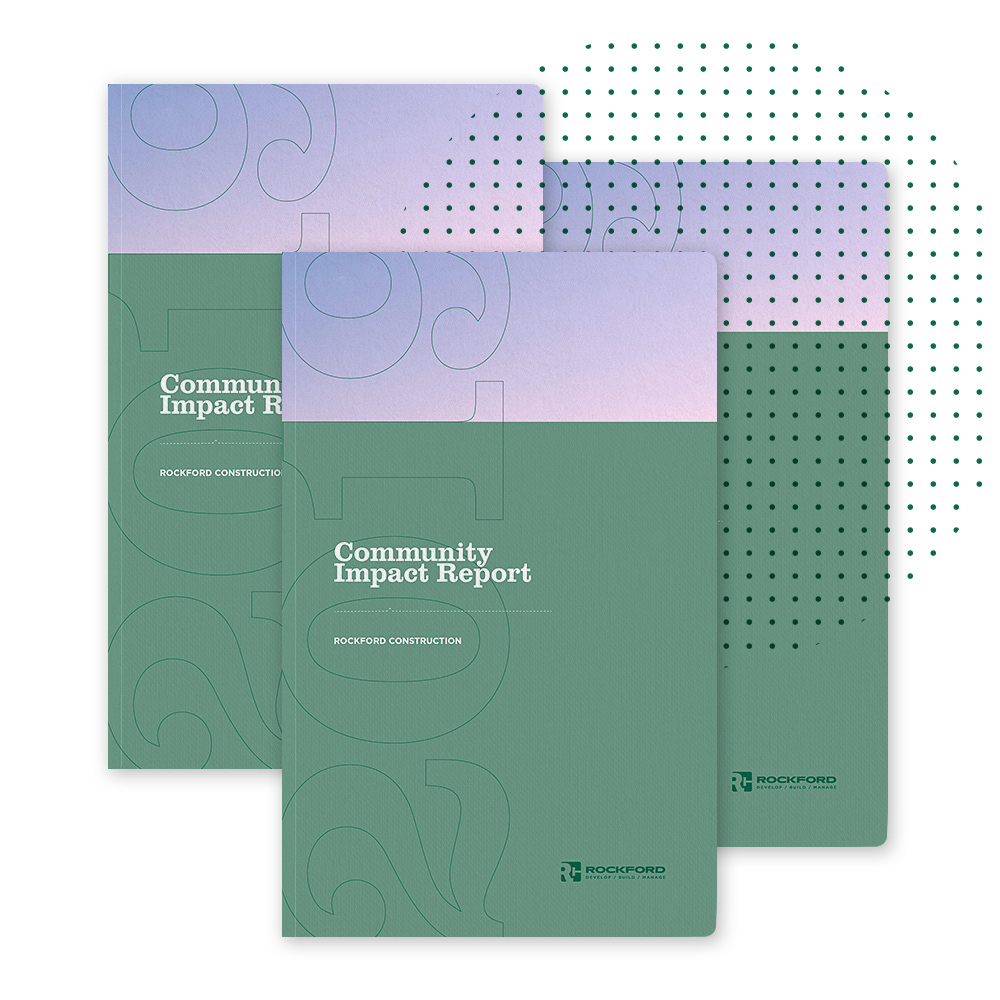 2019 Community Impact Report
As constructors, real estate developers and property managers, we have the unique opportunity to experience the impact our work has on the communities we serve. Through our Community Impact Report, we reflect on our efforts in 2019 and highlight the great work of our team, our communities and our local non-profits.
View Now