A focus on safety was a cornerstone of Rockford's approach to the new home of Acrisure, a beautiful high-rise, Class A office complex in the heart of downtown Grand Rapids. Featuring luxury finishes and extensive custom walnut woodwork and paneling, the 106,595-sq.-ft. Acrisure building is part of Studio Park, a multi-purpose development located in the city's entertainment district.
The project was completed on a site with significant space constraints, and logistics were complicated by limited elevator capacity to move tradespeople and materials. The urban environment required tight coordination and planning with city and traffic officials, but was completed on time and within budget.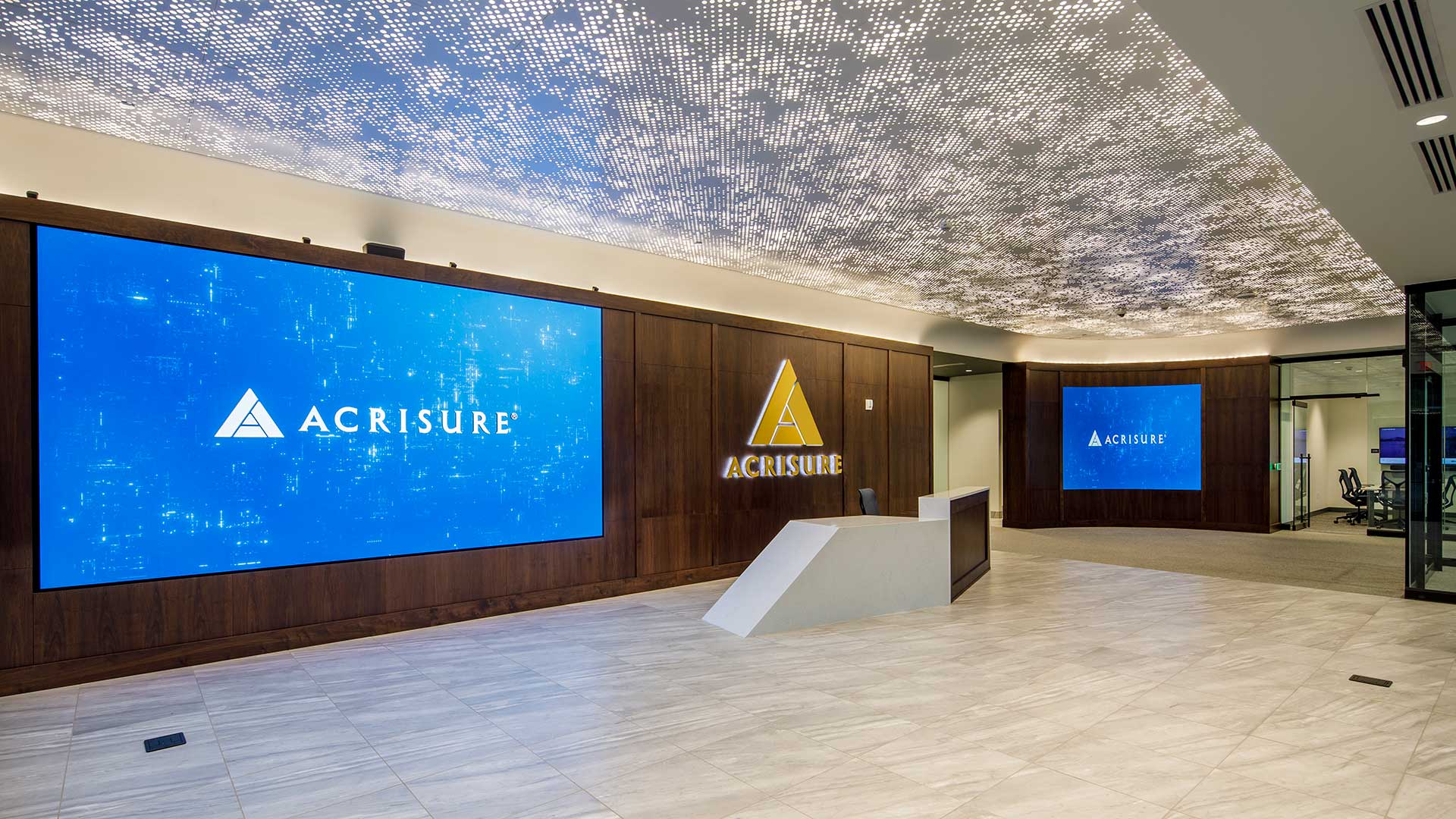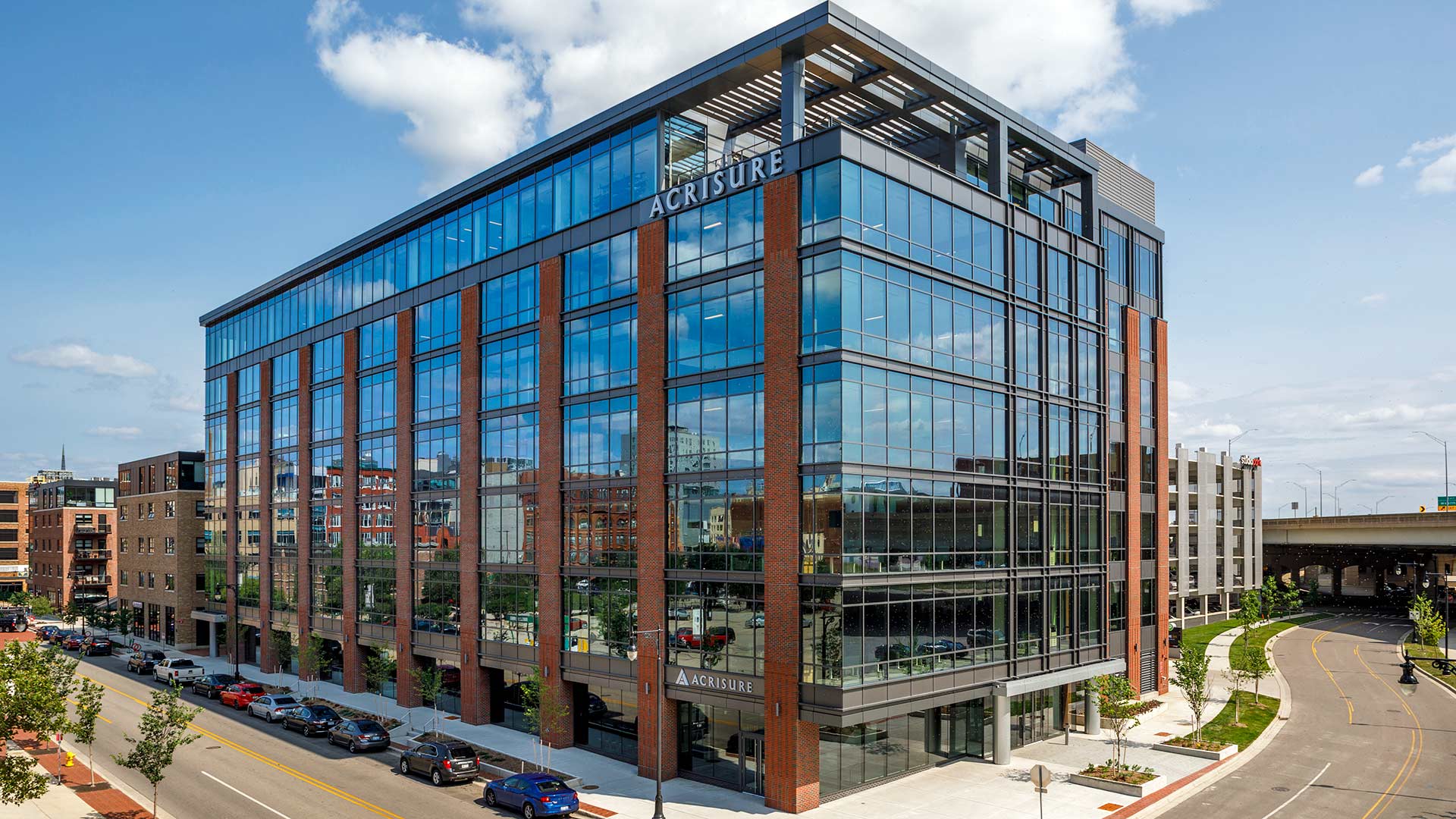 There were zero safety incidents on this job, with special attention paid to safety surrounding elevator shafts and other fall hazards given the height of the building. In fact, Rockford submitted this project as an example when being considered for the ABC 2020 Safety Award of Excellence, which we were later awarded.
Acrisure is a new landmark in the heart of the city and a safe, beautiful project that Rockford is proud to have been a part of.