Rock Perks Spotlight: Freshii
By Mason Nichols
What do you get when you add a little magic to the food business? For Matthew Corrin, CEO of Freshii, the result is a unique restaurant that helps "citizens of the world live better by making healthy food convenient and affordable." Situated within the historic McKay Tower in downtown Grand Rapids, Freshii is a great choice for anyone looking for an incredible range of nutritious food options – the menu evolves every 90 days and includes bowls, burritos, salads, wraps and more. If you've ever felt like you've been in a food coma after lunch and are seeking sustainable energy that helps power you through the rest of your day, Freshii is the place for you.
We sat down with Nate Ashcraft, franchise owner at Freshii, to chat more about the restaurant and its innovative approach to quick and healthy nutritional options in downtown Grand Rapids.
Editor's Note: Photos on this page courtesy of Freshii and Andrew Wagner.
Tell me a bit about the history of your business. How did you get started and what did it take to get to the point you're at today?
In 2010, I moved to Grand Rapids in pursuit of playing professional basketball. After a short stint with the Grand Rapids Flight, the local semi-pro team at the time, I decided it was time to hang up the shoes and pursue a different career. I enrolled in Davenport University to finish my business degree and got certified to be a personal trainer. After 7 years of personal training at MVP Athletic Club in Rockford, I was ready to go out on my own and start my own business – something I always wanted to do since childhood.
I wrote a business plan for opening my own training studio, but eventually realized that Grand Rapids wasn't lacking in fitness facilities. However, it was in desperate need of a health-focused, fast-food option! With no restaurant experience myself, I thought it would be wise to find a young company with a proven track record that I could bring to Grand Rapids. Freshii had about 30 restaurants at the time, mostly in Canada (7 years later they have almost 300 total). The company had recently expanded to the U.S. market and was seeing great success in Chicago. After meeting Matthew Corrin – Freshii's young and passionate CEO – and visiting a couple of their Chicago locations, I was sold!
In December 2013, we officially became the first Freshii to open in Michigan. Like most young companies, we experienced our fair share of growing pains, but the appreciation and support we received and continue to receive from the Grand Rapids community is amazing. In 2016, we decided to open our second location in a newly built shopping center called Knapp's Crossing at the intersection of East Beltline and Knapp Street.
What makes Freshii different from competitors?
Freshii has a very clear and distinct motto that provides a purpose – "Eat. Energize." The original menu and continued innovation is a result of Freshii's chefs and nutritionists collaborating to create flavorful yet nutrient-dense meals that provide sustainable energy for people on the go. We don't want our community in a food coma after lunch!
What's your favorite thing about operating a business in Grand Rapids?
Things are obviously quite different with the pandemic and current restrictions on businesses, but we really enjoy the energy, sense of community and entrepreneurial spirit of Grand Rapids and the surrounding areas. People really take pride in the city. This really came to light after the riots, when thousands of volunteers gave up their Saturday to help businesses clean up and get back on their feet.
What's the most satisfying part about serving your customers and the community?
We have some very loyal customers who we have developed genuine relationships with. They appreciate what we offer and we appreciate their support. There's a great deal of mutual respect between us. It feels good knowing that we can be a force for change and help our customers move towards a healthier lifestyle.
Why did you join the Rock Perks program? What benefits has it brought to your business and your customers?
Developing local partnerships has been a great way for us to build brand awareness and incentivize customers to visit us more frequently. Joining Rock Perks was a no-brainer for us when Rockford Property Management took over the management of our building. It has been another great avenue for exposure and allows tenants and employees of Rockford Construction to enjoy a discount on our products.
What's on the horizon for Freshii?
We will continue to innovate our menu and launch some amazing, limited-time offers this year. Also look for us to add back a wider variety of ingredients and more Freshii-branded retail offerings.
Is there anything else you'd like to share about your business?
Everything you see on our chef-designed menu is fully customizable. Or, if you're feeling creative, you can always build your own salad, wrap, burrito, soup or bowl from scratch. This gives us the ability to cater to a wide range of dietary needs and restrictions. We have joined Doordash, Uber Eats, and Grubhub and recently updated our own website and app to provide our customers with a more streamlined experience. We also offer catering options for larger groups and have a revamped juice cleanse program. Hope to see you all soon!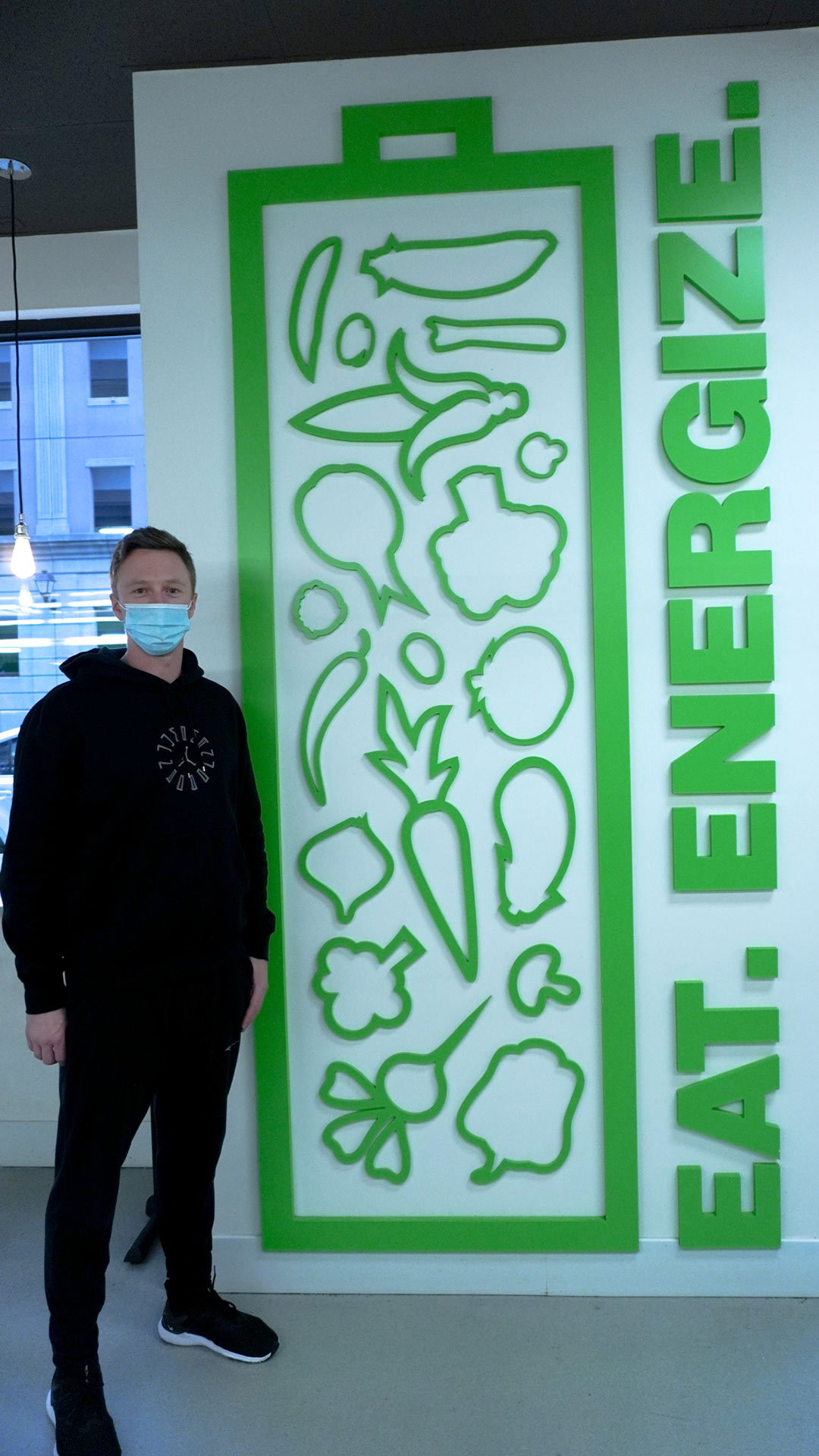 As a Rockford Property Management resident or Rockford Construction team member, you have access to the Rock Perks program, which will get you 10% off in-person and phone orders and 15% off catering orders at Freshii. Don't have a Rock Perks card yet? Consider joining us as a resident.