Our Community: First Annual Summer Bash
By Allie Wittenbach
Bringing people together is written into Rockford Property Management's DNA. Because when great people and organizations come together, magic happens.
On Tuesday, July 16, we hosted our 1st Annual Summer Bash in the courtyard at Fulton Place, providing our residents with a special night to kick back, relax and enjoy a beautiful summer evening with their neighbors. The party included food trucks from Saladino Smoke and Love's Ice Cream, craft beer and cocktails from New Holland Brewing: The Knickerbocker, spirits from Motu Viget and four unique raffle packages featuring items from our Rock Perks partners. Attendees also enjoyed the soundscape of DJ AB throughout the bash.
While residents from The Morton, The Hendrik, Fulton Place, Barley Flats and 600 Douglas enjoyed these items, ultimately, the goal was to bring our communities together, connecting residents to local organizations, Rock Perks partners and each other. The result was a success, with about 100 attendees proving that it is the people who live within the walls of each community that give them their soul.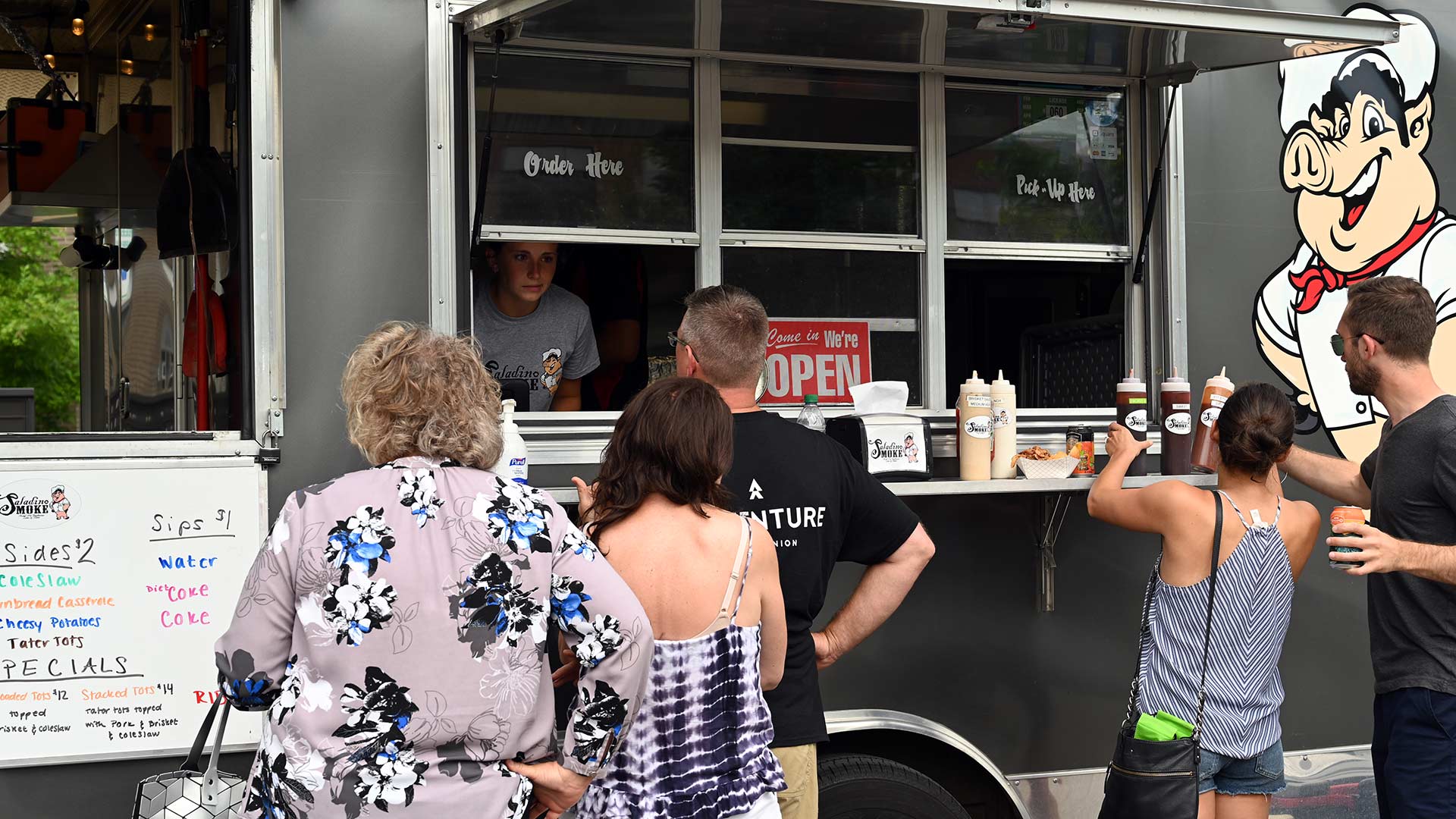 Thank you to everyone who joined us on July 16th – we can't wait to do it again in 2020!