Life at The Morton: Nicholas Vander Veen
By Mason Nichols
When The Morton opened in 2015, it garnered plenty of attention from everyone around Grand Rapids, including those intrigued by the city's history, members of the media and more. It also caught the eye of Nicholas Vander Veen, who has been a resident for nearly four years.
Nicholas, who is from Grand Rapids, had been living in Chicago for approximately a decade before a local job offer brought him back to the area. That job placed him near The Morton, which immediately captured his attention due to the building's location.
"You had plenty of advertising on the fencing surrounding the building," Nicholas said. "I kept walking by and driving by the place while it was under construction, and once my lease was up at a different property in town, I moved right over."
While the building's proximity to Nicholas's workplace initially drew him in, a wide variety of other factors have kept him as a member of the community, including his experience with the Rockford Property Management team.
"The service has been excellent since day one. The staff is great, and I'm always greeted with a 'hello' when I walk into the building."
Nicholas Vander Veen, The Morton Resident
In addition to the friendliness of the team, Nicholas cited the building's upkeep as an important factor, noting the cleanliness of The Morton's common areas. He also loves that — despite the building's age — everything on the inside is "fresh and new."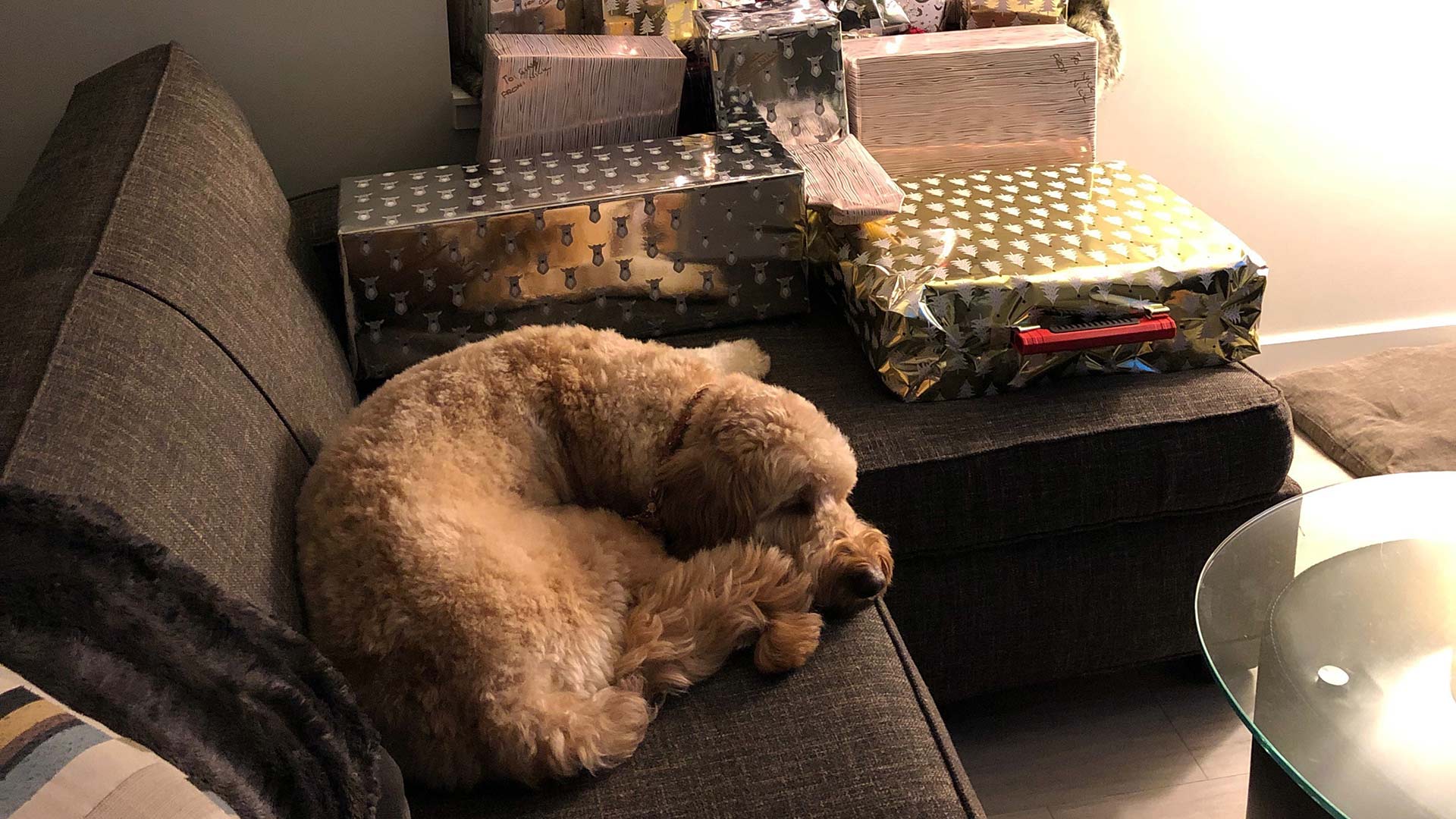 Then, there's the community. Nicholas said he's connected with many fellow residents since moving into The Morton.
"I've made a lot of friends in the building, just from bumping into people," he said. "It's fun meeting everyone around here."
In the near future, Nicholas plans to purchase a home, but for now, he and his goldendoodle Archer are living in style, enjoying everything being in the center of Grand Rapids at The Morton has to offer.