Life at Fulton Place: Kelly Koerner
By Mason Nichols
Kelly Koerner first heard about Fulton Place through a college friend who had moved into the community when it opened in 2016. After being invited over on several occasions, Kelly was hooked.
"I always hoped to eventually move to Fulton Place myself," she said.
So, she made it happen.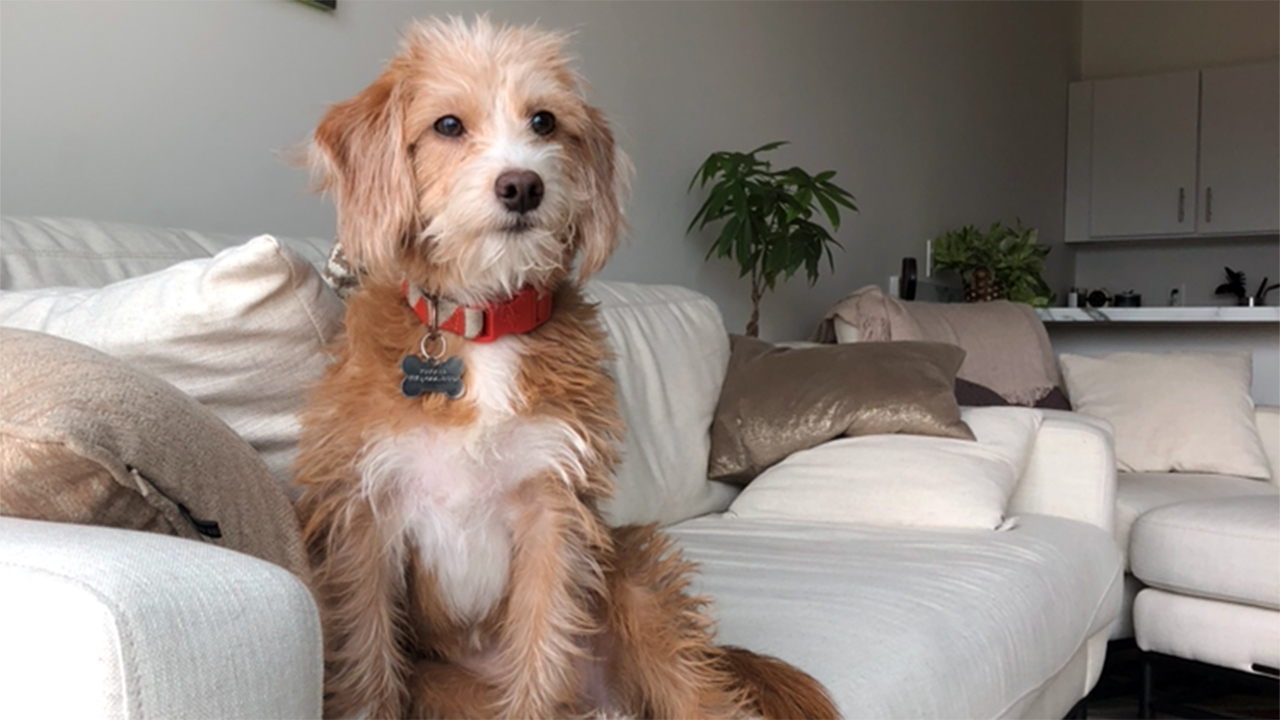 For the past six months, Kelly, who works as a development assistant at Mary Free Bed Rehabilitation Hospital, has been a resident along with her 1-year-old beagle-poodle mix, Papaya. Both Kelly and Papaya have thoroughly enjoyed their experience thus far.
"I love the location of the building," Kelly said. "I can walk to the West Side or downtown quickly, giving me access to all the best nightlife in Grand Rapids. The building itself is great and includes modern finishes and new appliances — plus, it's always clean."
Originally from Chicago, Kelly is no stranger to harsh winter weather. And even though this year was particularly stressful for nearly everyone in West Michigan, Kelly explained that the Rockford Property Management staff performed impressive work to ensure the comfort of Fulton Place residents.
"The polar vortex left me stuck inside my apartment with no safe way to get around," she said. "I was so impressed with the crews that took care of the grounds during that very long week. The sidewalks were always clear, and I could take Papaya on walks around the block."
Kelly added that the team has also performed exceptionally in other areas.
"The residents' happiness is Rockford Property Management's top priority and I feel so lucky to be in an apartment that takes my needs seriously. They go above and beyond to make Fulton Place a great place to live."
Kelly Koerner, Fulton Place Resident
Although she's only been a resident in the community for about half a year, Kelly said she plans to continue living at Fulton Place for the foreseeable future as she continues to advance her career in the healthcare field.