A Sense of Place: The Cal Community Center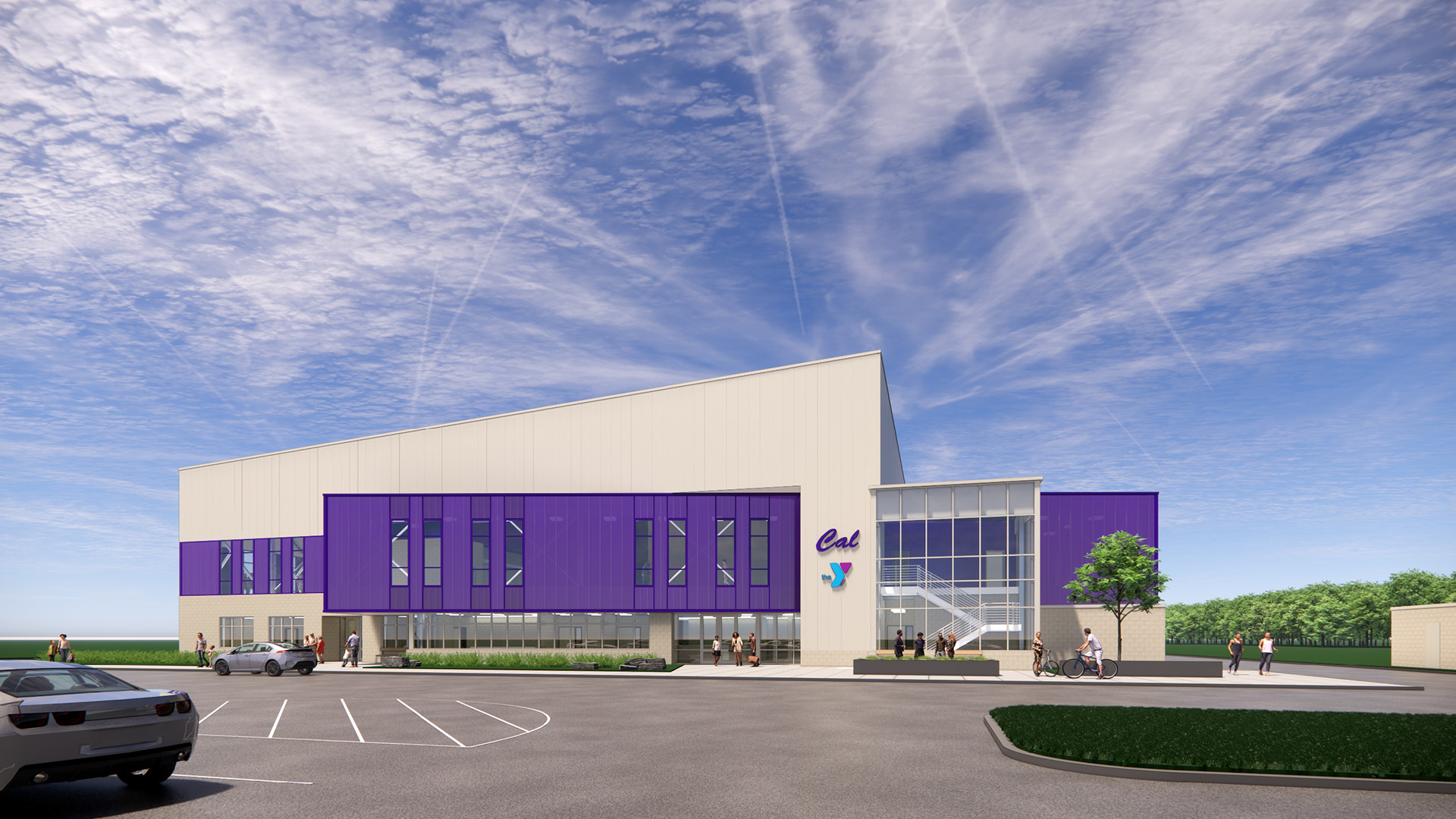 Across the field, ice, court and pool, K-12 athletic programs have numerous benefits. Student athletes form positive social relationships, time management skills, leadership skills, improved health and well-being, better academic outcomes, community and a sense of place. This sense of place establishes a "home court advantage," seeing teams performing better when competing at their own facility.
Having no home pool of their own, members of Caledonia Community Schools' swim team have had to travel offsite from pool to pool for practice and competitions. Both students, parents and residents voiced wanting to have a space for the community to call their own. This inspired Caledonia Community Schools Superintendent Dedrick Martin to find a solution, and Rockford was brought on as Construction Manager.
What's Inside
Located adjacent to the existing Caledonia campus, the Cal Community Center will provide a variety of athletic and recreational uses to student athletes as well as residents of Caledonia. The two-story facility will feature an eight-lane competition pool with a diving well, a three-lane leisure pool with a splash pad and spa, a KidZone, a multi-purpose room with kitchenette, a chapel/meeting room, a gymnasium with a multi-use court, an exercise room, a cardio and weight room, an indoor running/walking track, concessions, viewing areas, offices and swim team rooms.
Construction Process
The design of the Complex was inspired by the refraction that occurs when light hits water. The 46,287 sq. ft. building will consist of concrete foundations, precast wall panels, precast roof double T's that are 97' long and weigh 120,000 pounds, and a precast hollow core second floor with a translucent cantilevered form over the main entry. This cantilevered form will be illuminated from the inside at night, allowing the light through by utilizing an exterior curtainwall system made of polycarbonate panels.
Rockford Superintendent Adam Koorndyk said that the challenges on this project have been just as unique as the project itself. A "giant" hole had to be dug inside the building to construct the pool while all other construction activities continued around it. Kraft Avenue was widened to ensure smooth traffic arriving and leaving the site, and multiple temporary roads had to be put in to transport equipment around the building to pour footings and foundations. However, over the winter, the site did not freeze and was wet and muddy, making it difficult to get around with equipment. Existing utilities run along the main road where underground storm is supposed to be installed. Our team is currently in the process of moving the existing utilities so the new storm can be installed. These challenges have presented our team with moments to Inspire Innovation onsite.
While this project has had to utilize some creative thinking, Koorndyk said there have been many rewarding and exciting experiences over the course of the project so far. This is the first installation of polycarbonate panels in his career. Additionally, he found putting up an entire shell of a building in a one-month timespan to be interesting and fun to witness. "Once completed, this project will provide the community with a fun place to congregate and participate in athletic and community events," said Koorndyk.
Community Partnership
Caledonia Community Schools and YMCA have had a long and positive relationship prior to the new Center, having coordinated on the YMCA preschool and several before- and after-school programs. President and CEO of the YMCA of Greater Grand Rapids Scott Lewis believes that this project is "a great step forward" in enriching and bringing the community together while also supporting the swim team.
While Caledonia Community Schools will own the athletic complex, YMCA will provide facility management and operations in partnership with the district. The operations of the facility will be done like a typical YMCA membership-based program while also recognizing the shared space with students. Additionally, YMCA will provide employees to work with the swim program's coach and provide pool maintenance. This partnership speaks to the values that Caledonia Community Schools and YMCA share and their dedication to this community.
The Cal Community Center will serve as a hub for the Caledonia community. Each amenity was hand-selected to provide opportunities for increased health and well-being, learning and social engagement. This new facility will create a home and a sense of place for not only the swim team but for the whole Caledonia community.