Life at The Hendrik: Sandy LeBlanc
By Mason Nichols
Sandy LeBlanc is no stranger to Rockford Property Management. After initially living at The Morton for nearly a year in downtown Grand Rapids, it was time for Sandy, who has served for more than a decade as the executive director of the Grandville Jenison Chamber of Commerce, to select a new place to call home. Grand Rapids' West Side – along with The Hendrik – proved to be the perfect fit.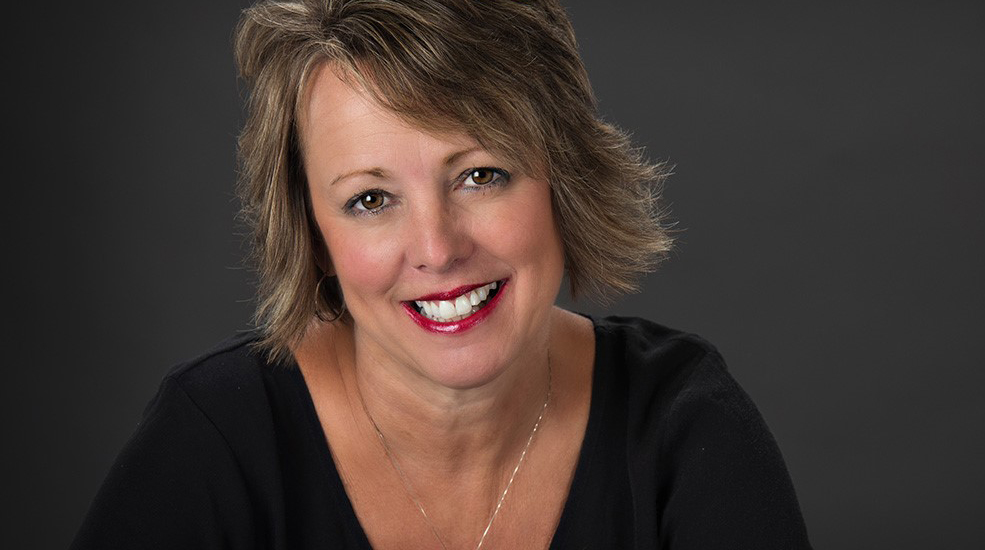 "After my experience at The Morton, I knew I wanted to continue living in a walkable community, but I also wanted to have a patio and on-site parking," Sandy said. "I loved the management, so I checked with them to see if they had any recommendations. I saw the layout at The Hendrik and loved the idea of trying out the West Side."
Although Sandy looked at other apartment communities, she explained that she ultimately selected The Hendrik because of the high level of service she received during her time living at The Morton.
"Team members at both properties possess attention to detail and go out of their way to make you feel like you are part of a community," she said.
In addition to her appreciation of the Rockford Property Management team, Sandy emphasized location as one of the primary reasons why she has enjoyed living at The Hendrik since it opened in November. Thanks to the building's location on Bridge Street, she can easily walk to a variety of restaurants, coffee shops and more. Plus, she's benefitted from The Hendrik's direct connection to Bridge Street Market, which has allowed her to quickly pick up anything she needs without even having to step outside.
Then, there's the people.
"My favorite part of living at The Hendrik is the diverse community. We have so much we can learn from each other."
Sandy LeBlanc, The Hendrik Resident
Along with several other residents, Sandy recently helped organize a progressive happy hour at The Hendrik. The event allowed the group to get to know one another and establish an even greater sense of community. She said the group plans on getting together again soon for brunch. Additionally, as the weather continues to improve, Sandy said she is looking forward to walking and biking around town, including to John Ball Zoo and the rest of the West Side neighborhood.
Despite living in the suburbs of Grand Rapids for more than 20 years, Sandy's love of both the downtown vibe and the Rockford Property Management team will keep her on the West Side for the foreseeable future.