A Look Inside: Détroit is the New Black
By Megan Koopman, Communications Specialist
For many of us, the way we dress tells the story of who we are. Whether we are reserved or outgoing, fashionable or functional, glam or goth, the clothes we step out of the house in are an introduction to the outside world — one that may express our values, priorities and senses of self. More than just clothing, fashion can act as a catalyst for finding community. Walking into a room full of strangers, we may feel a connection to the person sporting a concert T-shirt of a band we like or strike up a conversation with the person next to us asking where they got their tie.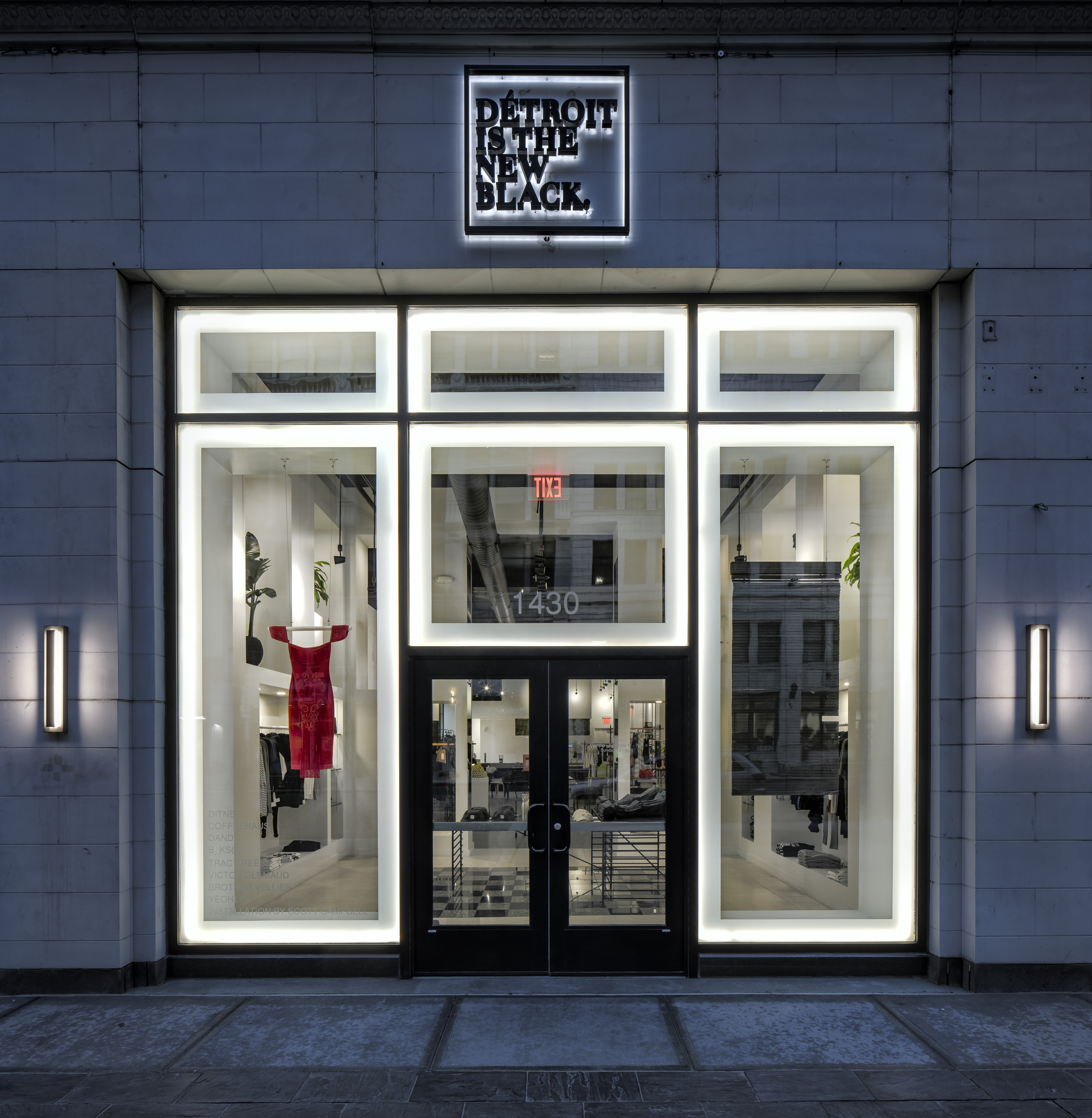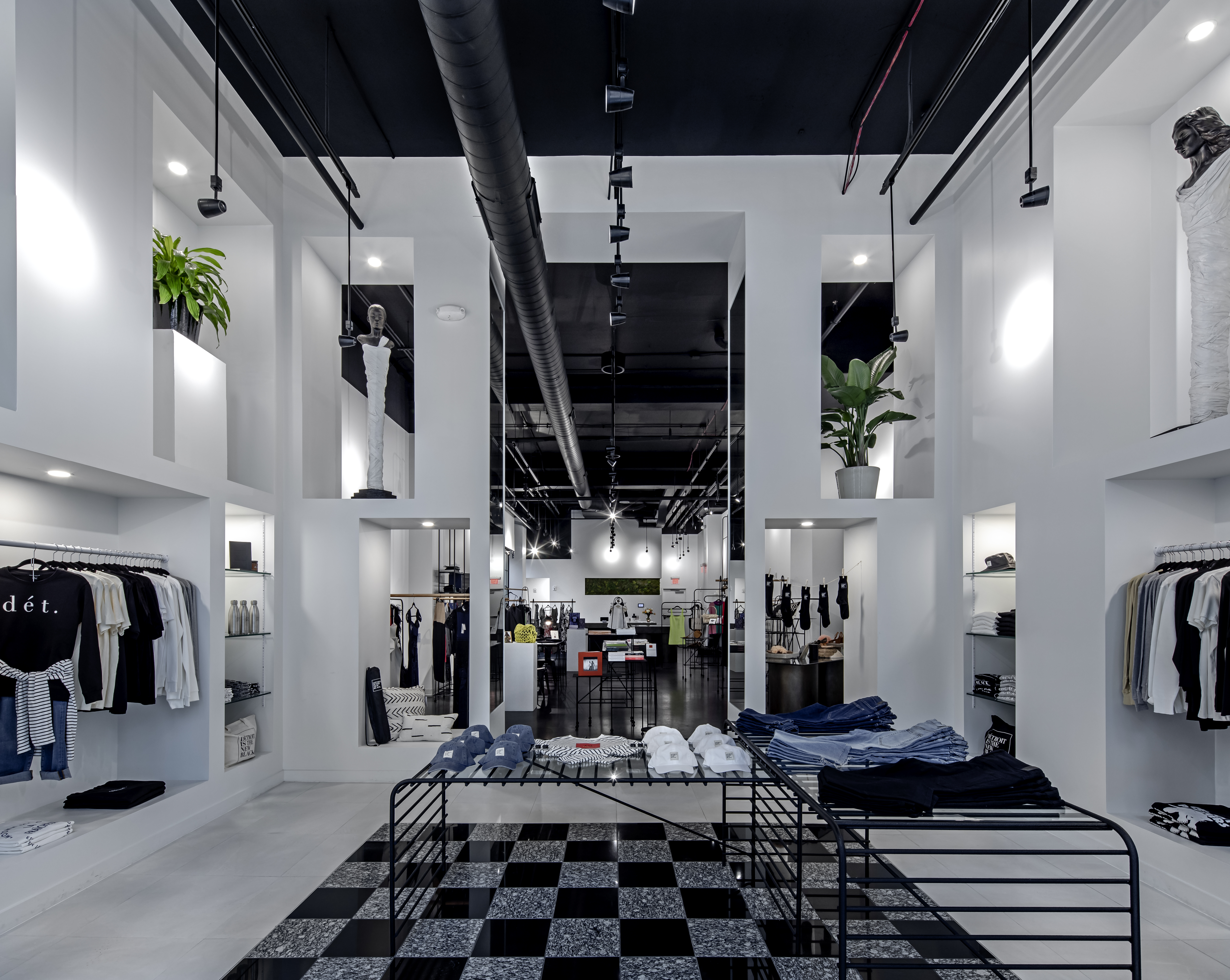 Détroit is the New Black's first permanent flagship store evokes the same powerful emotions we draw from clothing — creativity, confidence, community and belonging. The 2,200-sq.-ft. store, located on the first floor of the Shinola Hotel, goes beyond a traditional retail store to function as an ever-evolving community-centric space that pairs ethical fashion with ingenuity. The space features an operable wall system, which allows the room to be adaptable to a variety of programming, including art exhibits, yoga classes, trunk shows, poetry slams, fundraisers and classes. A gallery of custom mobile fixtures and a double height cadence of apertures in the entry where art and product can interchange also add an element of versatility. Partnering with Pure Michigan Business Connect, DITNB shares its workspace with a rotating program of different brands and retailers, hosting two to three companies quarterly. The store, complete with a live moss wall and reclaimed ceramic tile, stands as a reflection of the vision of DITNB owner, Roslyn Karamoko, who continues to ask the question of how business owners, within the fashion industry and beyond, can intersect social responsibility and sustainability with art and culture.
"DITNB. is a brand at the crossroads of culture, fashion and community. True to our identity, we set out to create a new space that goes far beyond the traditional retail concept," said Karamoko. "The redesign was truly a community effort. Our Michigan-based partners, including Gensler Detroit, Rockford Construction and Donut Shop, were essential in creating a space that I am proud to call the new home for the brand."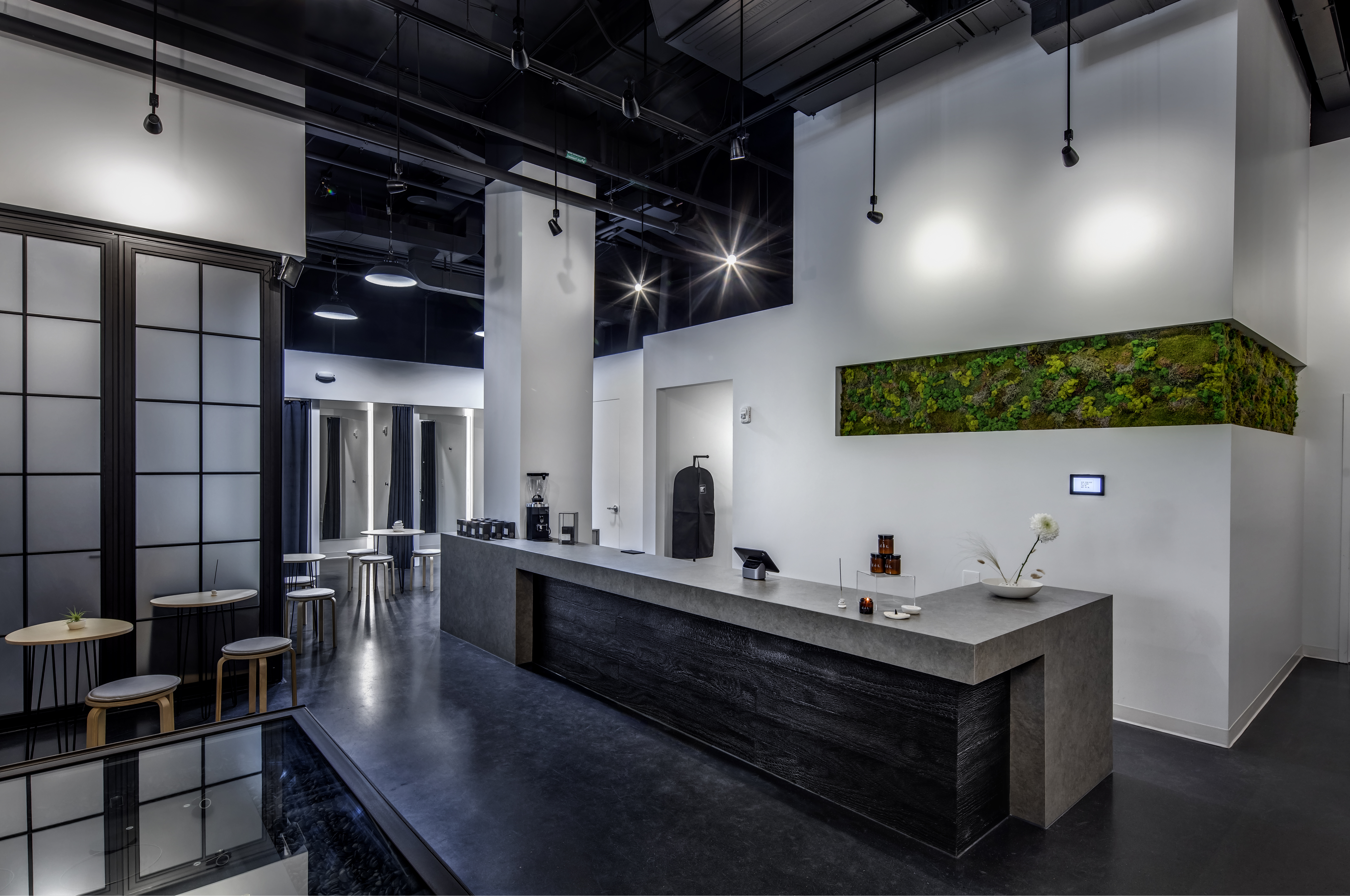 At Rockford, we understand that the landscape of retail is changing, which is why we are proud to work alongside clients like Karamoko who are steering the future of brick and mortar towards inclusion, sustainability and community. From the clothes we wear to the spaces we build, we all have the potential to tell a richer a story and inspire others to tell theirs. Détroit is the New Black stands as a testament to how that story transforms a storefront into a place with soul.