Places With Soul: The Ballroom at McKay
By Mason Nichols
McKay Tower is an iconic part of the Grand Rapids skyline with a storied history dating back to 1914, when it was originally constructed as the Wonderly Building. While the property has evolved considerably since that time, it remains a premiere location to operate a business in the city. The Ballroom at McKay Tower, one such business, hosts a variety of events – including weddings, social gatherings, corporate events and more – in their space on the 2nd Floor. In addition to the space, The Ballroom also operates The Rooftop and Lounge at McKay Tower, which offers the perfect spot for small gatherings and events, on the property's 16th Floor.
We sat down with Nicole Weichelt, venue coordinator, to chat more about The Ballroom at McKay Tower and how the business has evolved since the onset of the COVID-19 pandemic.
What makes The Rooftop and Lounge at McKay Tower unique?
The views and private setting … need we say more? Our event space is located on the 16th Floor and overlooks the incredible downtown Grand Rapids skyline.
What's your favorite thing about operating a business in Grand Rapids?
We love working with people in this region who have had to be extremely creative during these difficult times. From brides using the rooftop for their intimate ceremonies to McKay Tower tenants using the space for lunch meetings — and everything in between.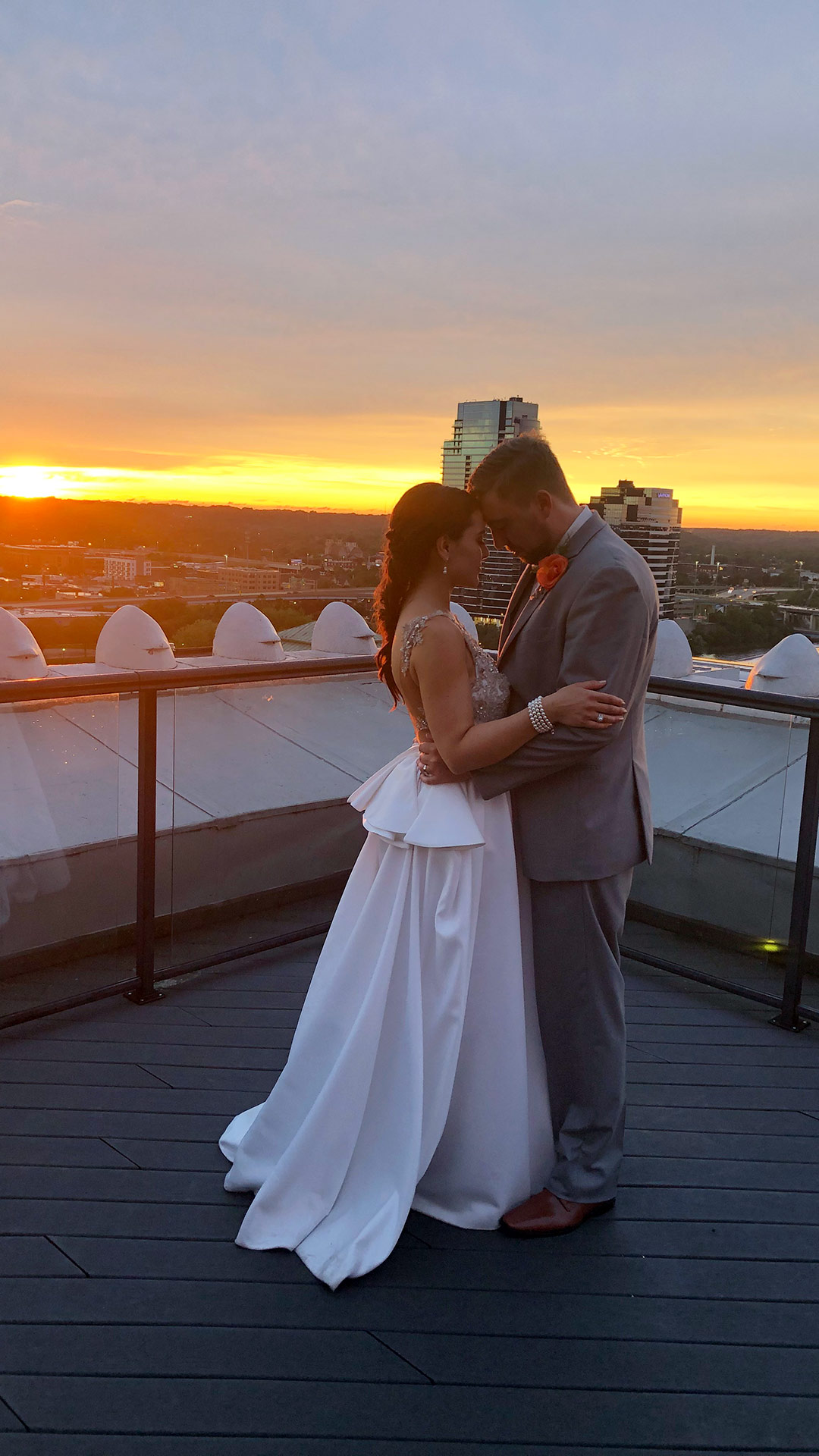 What's the most satisfying part about serving your customers and the community?
When a good plan comes together! We are in the people business and we enjoy learning about our clients' needs and how we can help see their events through.
What's on the horizon for The Ballroom at McKay?
We are all ears on how we can make this space one of the most unique and sought after spots in the area.