Our Community: Living Well Through Wellness
By Allie Wittenbach
It's that time of year again — warmer temperatures, sunshine and the itch to get active is in the air. Staying active can pose a plethora of questions: Where do I go? What should I do? What fits into my schedule?
The Rockford Property Management team takes pride in the ways that we have implemented an emphasis on wellness through several of our resident events. Recently, we partnered with Rock Perks partner Allegro Coaching — a boutique fitness studio located in Eastown, Grand Rapids — to start a group personal training class at The Hendrik and The Morton for our residents.
This class, which is currently underway, offers six weeks of group personal training with circuit-style workouts led by a personal trainer from Allegro. The goal is to get our residents fired up about their physical fitness and to connect them with other members of our community in a fun and supportive environment. Prioritizing wellness through this effort has already brought our residents together, and we are excited about all the positive outcomes that will come from this program.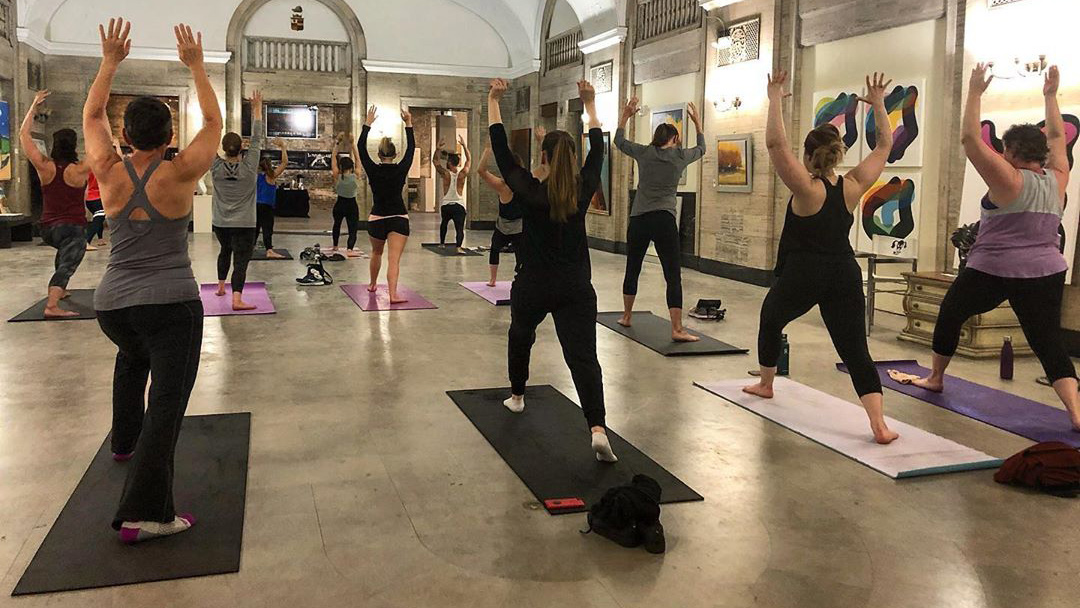 While physical fitness plays an important role in wellness, we also believe maintaining a healthy mind and spirit is crucial — this is a belief that Allegro shares with us. In May, residents and members of the Grand Rapids community joined us at NOMAD Gallery by Richard App for our "Yoga, Guided Meditation and Brunch" event. Attendees unwound with 45 minutes of yoga and 15 minutes of guided meditation. At the conclusion of the session, healthy brunch options from Rock Perks partner Go Java were available for participants to enjoy.
When it comes to wellness, Grand Rapids is full of incredible options. MVP Metro Club, the YMCA and Allegro Coaching all offer unique approaches to fitness along with a wide variety of classes, activities and perks. Plus, as a Rockford Property Management resident, you receive discounts at all these locations via the Rock Perks program.
We know a commitment to wellness is essential to living your best life and reaching your full potential, and that's exactly why we're dedicated to doing everything we can to help our residents achieve their wellness goals.