Celebrate West Michigan's Local, Independent Business!
Editor's Note: The following post is courtesy of our friends at Local First.
From the local businesses we patron (for cheese, paint, shoes, takeout, candles and more), to the independent businesses we employ (for lawn care, financial, photography, and real estate services), these businesses employ our family and friends, strengthen our economy, add character to our neighborhoods, and contribute to our pride in and sense of place. Every dollar we spend is a vote for the type of community we want to build and sustain.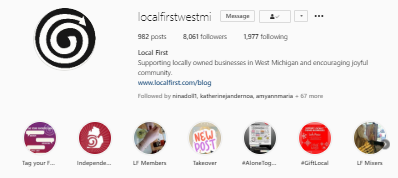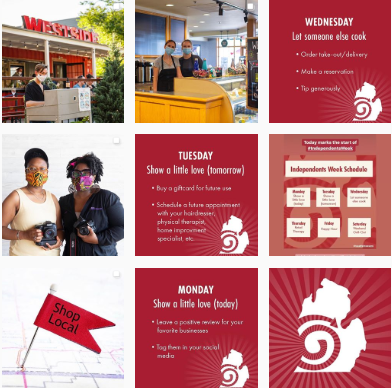 At Local First, we love local business! To celebrate our local, independent businesses in the week leading up to Independence Day, we launched our first ever Independents Week campaign on Instagram. We gave shout outs and provided some daily calls to action, such as reviewing your favorite businesses, giving them five stars or spoiling yourself and your favorite retail businesses through some retail therapy. The reality is, we can celebrate our local, independent businesses EVERY DAY!
What does it look like to support your local business community? Here are some suggestions from our Local First team to you: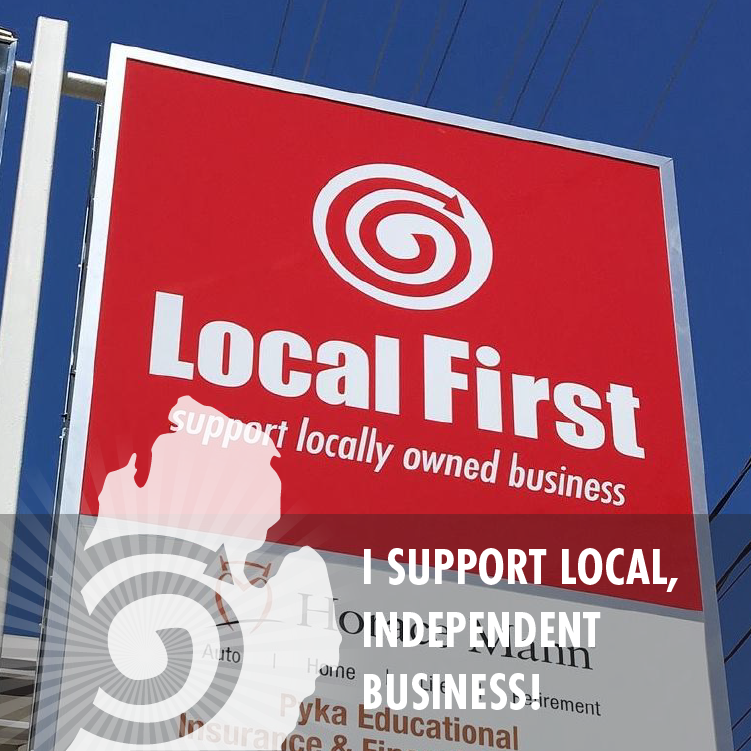 These are some great actions to support local businesses, especially amid the pandemic. You can also show your love for local business through your social platforms!
Use our Fav Local Insta graphic (download here) to tag some of your favorite businesses in West Michigan in your story! Make sure to tag us (@localfirstwestmi). Change your profile picture to include our Facebook frame. Here's how:
Navigate to your profile
Hover over your profile picture and click Update
Click Add Frame
Search Independents Week and select the frame by Local First West Michigan
Communities thrive when neighbors buy from locally-owned businesses, those businesses invest in their neighbors as customers, and people are able to develop sustainable lifestyles that engage and enhance their environment. So let's vote with our dollars EVERY DAY to grow and sustain local, independent businesses right here in West Michigan!
Stay connected with the latest on goings via Instagram and Facebook.