Be Well, Grand Rapids: Motive Training
By Caylie Peet, CTA
2020 has been filled with unknowns and a variety of difficulties. While we have almost reached the end of this unique year, it is important that we finish strong and healthy — both physically and mentally. We are happy that many of our wellness neighbors have once again been able to open their doors to the community, and are celebrating with our "Be Well, Grand Rapids" blog series.
Our focus this time around is Motive Training. We sat down with Brian Murray, owner, to talk about his business and the plan for reopening.
Murray became a personal trainer in 2010 because he wanted to help others transform from the inside out. Since then, he has worked with hundreds of clients worldwide, offering both nutrition coaching and hands-on personal training.
In 2018, Murray decided to open a studio because he saw gaps in how the industry offers personal training programs, customer service and coaching that leads to lasting change. Motive Training has since evolved to become a movement-focused gym, offering personal training services, Kinstretch, group classes and more.
How have you adapted your programming post-opening?
Motive Training is a 1,200-sq.-ft. personal training studio with minimal modifications to how we do business outside of personal protective equipment (PPE). We were already upholding high cleanliness standards — that's just how gyms should be.
Do you have any special programming or offerings for potential new clients?
We encourage new clients to schedule a free 30-minute call to discuss their goals and barriers to change. The more we know before a new client steps foot in the gym for their consult and assessment, the better.
What message would you like to share with your client base and community?
Motive Training is a leader in movement-focused assessments and programming. Few places in Michigan are doing what we do to help people move and understand their bodies better.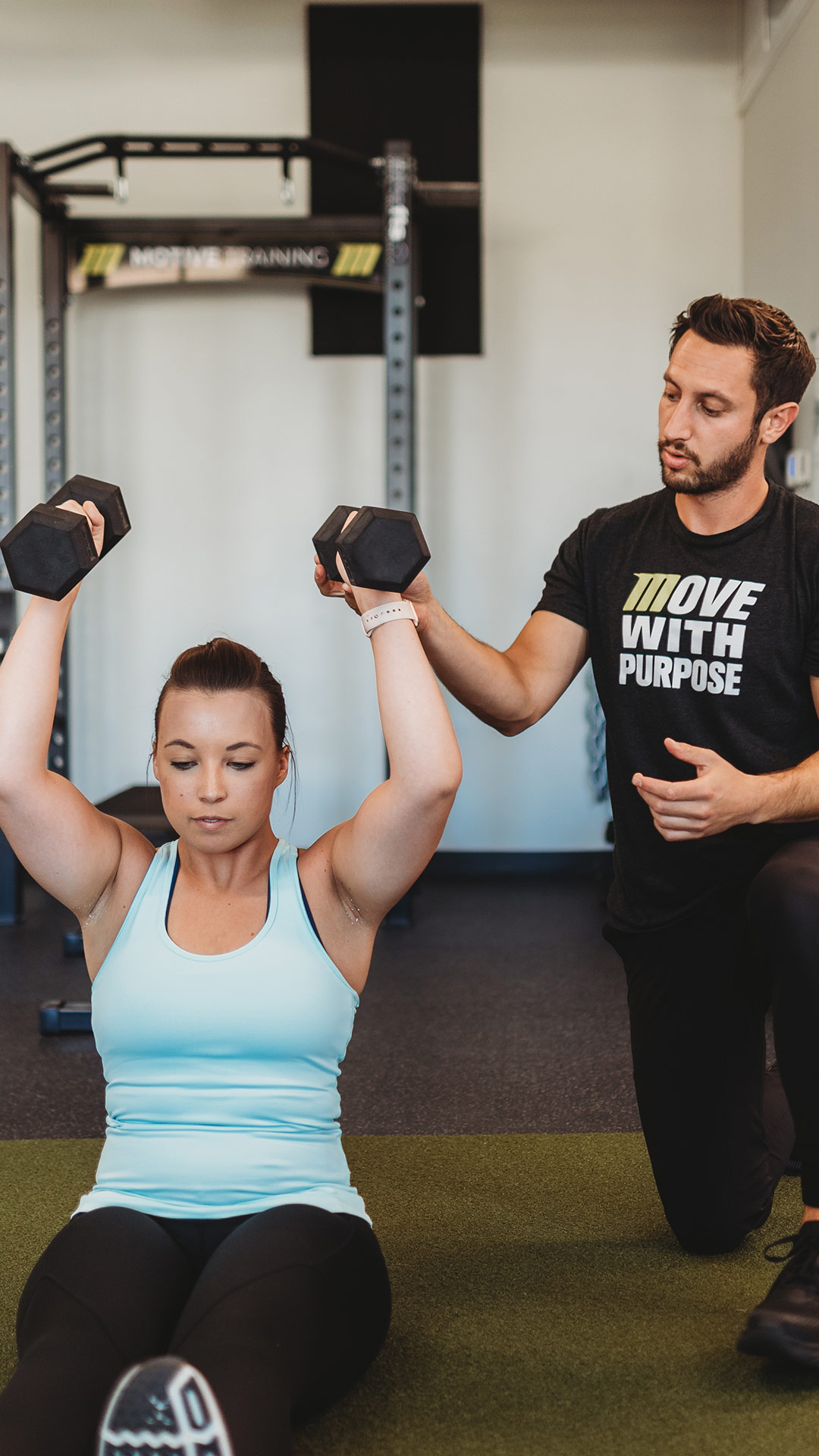 The Motive Training Mission
Move with purpose.
Do more with less.
No pain = MORE gain.
Leave better than you came.
Always be a student.
Are you still offering your Rock Perks discount?
We sure are! Our perk is 10% off your 90-minute consultation and physical assessment.