Rockford Construction respects and values the characteristics, talents and perspectives that make each person unique. By bringing diverse people together in an
inclusive

manner, we can better innovate and solve the problems that face our world. We are committed to creating and fostering a team, partners and strategies that reflect this purpose.
Trade Contractors
At Rockford, innovation is encouraged and expected as part of our culture. We aim to maximize opportunities for minority-, women- and veteran-owned business enterprises (MWVBEs). We launched Dimensions, a program designed to support a local, diverse and entrepreneurial group of trades, in 2017. Dimensions provides support to MWVBE commercial trade contractors by offering exposure to the tools and processes necessary to build their businesses while working toward long-term stability. Rockford also provides opportunities to bid and perform on local projects. In 2021, we'll launch our next cohort of Dimensions participants focused on the Detroit area. We will continue to expand on our Detroit relationships and work to improve minority trade contractor growth in the region.
By developing strategic relationships with our trade contractors and vendors, we foster diversity within our contractor base, increase competition within the sourcing process and provide access to resources that ultimately improve the overall community.
Qualification to Participate
Our inclusive approach recognizes qualifications that differentiate our trade contractors. To participate as a diverse trade contractor, business enterprises must be one of the following:
Minority-owned enterprise that is at least 51% owned, controlled, operated and managed by members of an ethnic/racial minority group
Women-owned enterprise that is at least 51% owned, controlled, operated and managed by one or more women
Veteran-owned enterprise that is at least 51% owned, controlled, operated and managed by U.S. Military service veterans
City of Detroit based company
Business Enterprise that is at least 51 % owned, controlled, operated and managed by individuals with disabilities
Rockford recognizes business enterprises that hold one or more certifications from the following certification agencies. If you do not hold a formal certification but self-identify as one or more of the following, we still invite you to contact us:
National Minority Supplier Development Council (NMSDC) or a regional affiliate council
Women's Business Enterprise National Council
Various state or local government agencies or chambers of commerce
Small Business Administration — Veteran or Disability Certification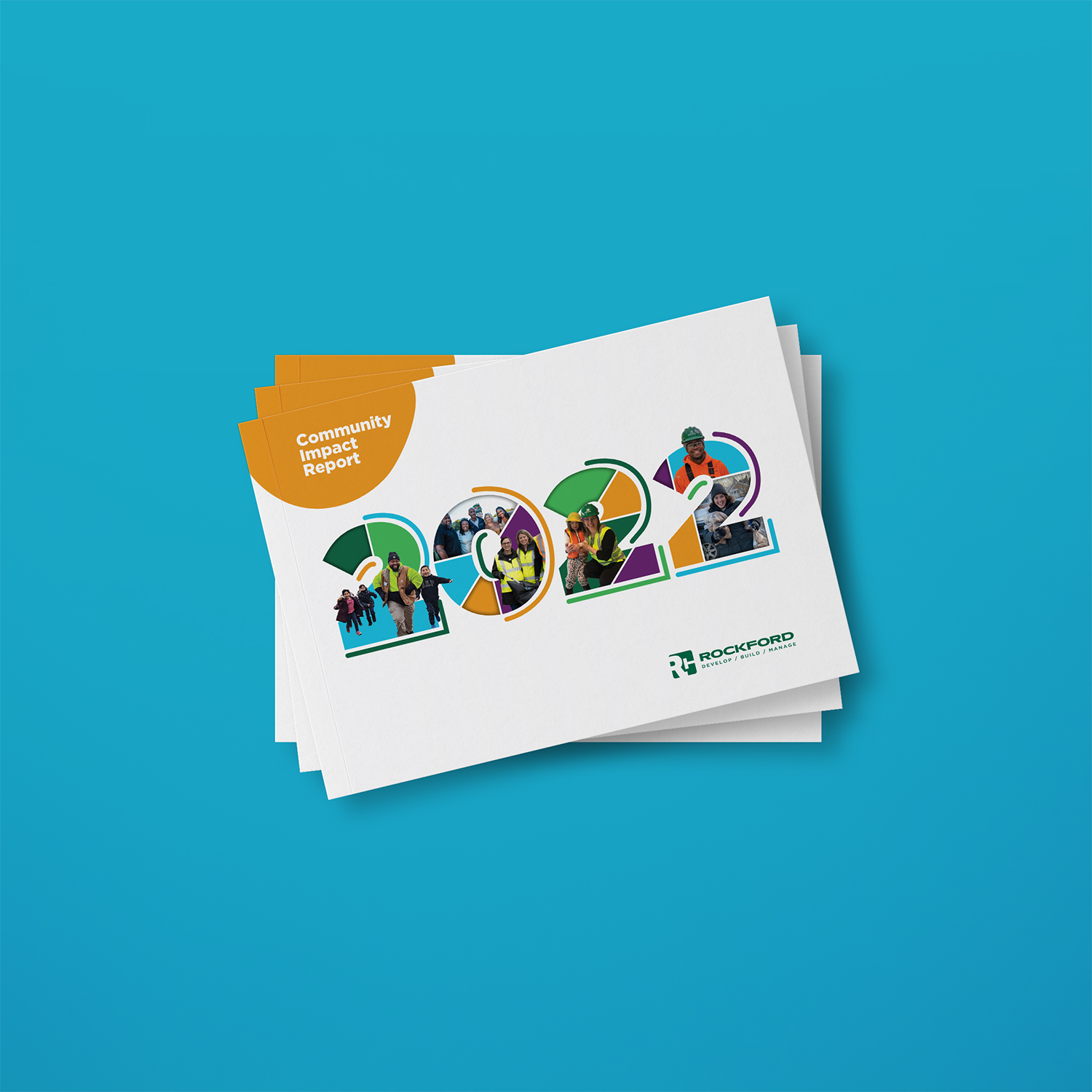 2022 Community Impact Report
Building a Better World doesn't start with wood, concrete or steel. It starts, and ends, with people. Even as the nature of our world continues to evolve and building trends shift, the value that connection and engagement bring to the work we perform remains consistent. Through volunteerism, financial support and advocacy, we are honored to work alongside dozens of organizations that are all doing their part to generate meaningful, sustainable impact in their respective fields.
View Now